History
Members
On This Page:
Co-chairs (click to view biographies)
Commission Members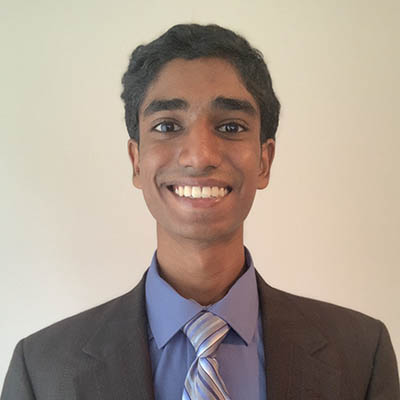 Aaron Anandarajah of Pittsford. Mr. Anandarajah is a 2020 honors graduate of Pittsford Mendon High School, who will enroll as a member of the class of 2024 at the University of Pennsylvania. He has served as a student advisor with the Pittsford Superintendent Advisory Council and as a student member with the Rochester Academy of Medicine. "I am honored to be part of the Commission on Racial and Structural Equity because it provides me with the opportunity to give back to the community that has provided me with an abundance of resources in many aspects of my personal growth and provide a unique perspective as a youth to reach fully comprehensive solutions to issues that plague our community."

Bruce Popper retired in 2019 as a Vice-president of 1199 SEIU United Healthcare Workers East where he was responsible for union members in health care facilities in the Rochester, New York region. He is a member of the board and executive committee of the Rochester Alliance of Communities Transforming Society (Roc/ACTS), a chapter of the Faith in Action Network (formerly the Pacific Institute for Community Organizing); and is on the steering committee of the Rochester Monroe Anti-Poverty Initiative (RMAPI). "I am honored to be part of the Commission on Racial and Structural Equity because the need and the opportunity for real reform toward social and economic justice has never been greater."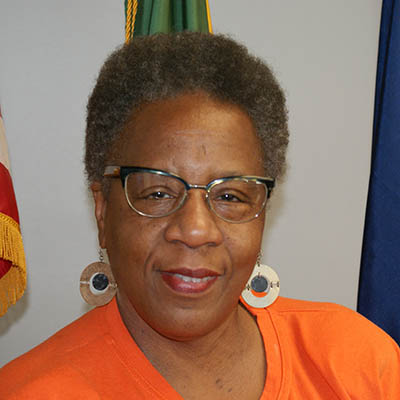 Catherine Thomas of Rochester. Ms. Thomas is a native Rochesterian who has worked and administered important human services program. She is currently the Director of the Children's Detention Center, where she has gained deep experience with the juvenile justice system. Ms. Thomas also serves as a member of the RMAP Community Advisory Council. "I am honored to be a part of the Commission on Racial and Structural Equity because of my lived, personal and professional experiences. This includes my responsibilities with reviewing and writing polices aligned with local, state and federal regulations. These areas position me to be well informed to move the goals established by the Commission."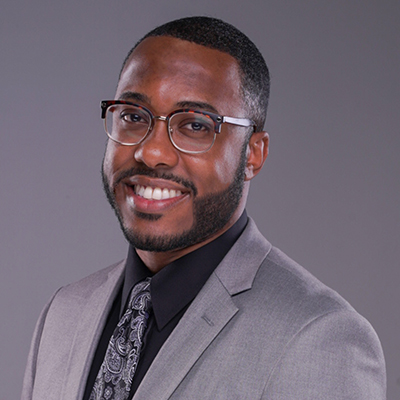 Damond Wilson of Brighton. Mr. Wilson currently works as a program and case manager for Spiritus Christi prison outreach, and is an administrative officer and volunteer with Beyond the Sanctuary. He recently received his master's in Divinity in 2019, and was the President of the Black Student Caucus at Colgate Rochester Crozer Divinity School. "I am honored to be part of the Commission on Racial and Structural Equity because I believe that this committee has an opportunity not only to address systemic issues that plague this nation as a whole but to serve as a standard for racial equality and structural justice."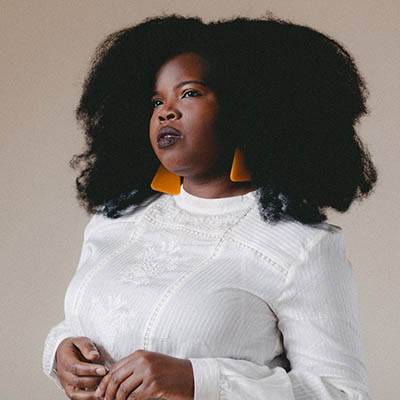 Danielle D. Ponder of Rochester. Ms. Ponder is a musician and an attorney with the Monroe County Public Defender's Office, where she also serves as the Diversity and Inclusion Officer. She previously served on the board of Teen Empowerment, and worked as an adjunct professor at SUNY Brockport. "I am honored to be part of the Commission on Racial and Structural Equity because I believe we are at a pivotal moment in history where we are being called to enact radical change in order to dismantle the institutions that hold up white supremacy and perpetuate economic inequality in the Black and Brown communities. At this moment, we have the power of the people and we must now match the movement's efforts with resources and political will."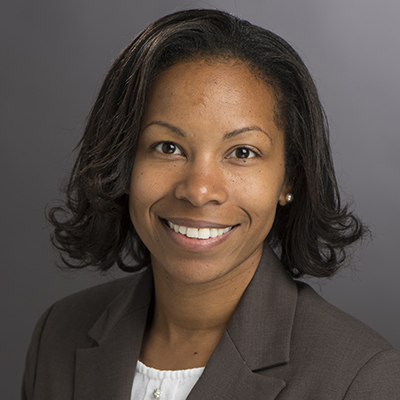 Denishea R. Ortiz of Irondequoit. Ms. Ortiz is the Director of Strategic Marketing and Retail Development at the Rochester Institute of Technology. In addition to her strong marketing and community engagement backgrounds, she has served on the board of Causewave Community Partners, the Rochester Area Community Foundation (RACF), the RIT Saunders Alumni Board, and Sigma Lambda Upsilon. "I am most excited to be a part of RASE to learn how to identify the hidden language in policies and laws that influence and encourage racism and work with dedicated individuals to create and propose language designed to eradicate racism and inequity in our region. My hope is that the work from this commission flourishes into greater community efforts and Rochester becomes a beacon proving that a city can be more equitable driven by thought leaders, organizations of various sizes, and structure, as we work to dismantle inequities together."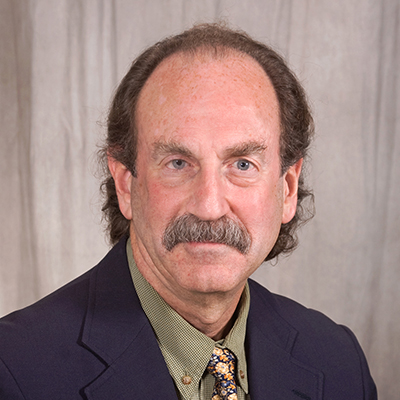 Eric Caine of Rochester. Mr. Caine is former faculty member of the URMC Psychiatry and Neurology Department, and led the Department of Psychiatry from 1993-2017. He recently retired to part-time work to devote more time to teaching, mentoring, and consulting with the Center for Disease Control's Suicide Prevention Team. "I am honored to be part of the Commission on Racial and Structural Equity. It challenges us to assure that all Americans can achieve their dreams—based on their talents, their ideas, their creativity and their hard work—without unjust barriers, in law and in our culture, which have destroyed those dreams and limited opportunities while depriving persons, families, and communities of their health and well-being."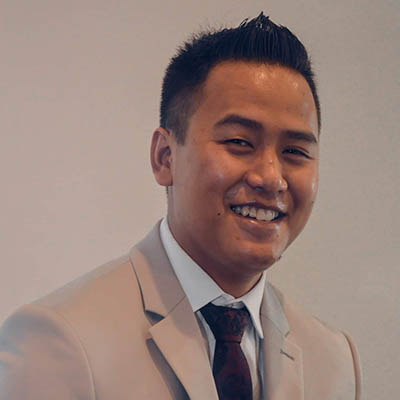 Frank Keophetlasy, Monroe County Legislator. "I am honored to be part of the Commission on Racial and Structural Equity because we are at a pivotal moment in our history where racism has taken center stage across this nation. Change begins with community and government partnership and dialogue. We must address the decades of systemic and institutional racism and take action against it as it still impacts us to this day. The RASE commission gives us the opportunity to do just that. I want to thank Minority Leader Felder for the appointment and Mayor Warren and County Executive Bello for creating the Commission. As the first Asian-American and youngest current elected official in Monroe County I hope to provide fresh ideas and bring new perspective to the table."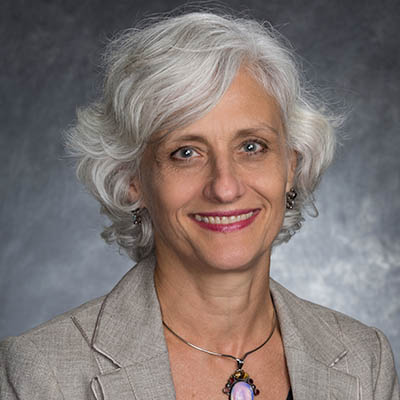 Karen L. Elam of Rochester. Ms. Elam is the Director of the Levine Center to end hate at the Jewish Federation of Greater Rochester, whose mission is to overcome hate through education, dialogue, and positive action. She has served on the board of the Healthy Baby Network, is a member of Shades of Sisterhood and an alumna of the Parent Leadership Training Institute (PLTI). "I am honored to be part of the Commission on Racial and Structural Equity because I believe recent events in our country offer us a rare opportunity to move our society in a wholly new direction that is equitable for all, and I am grateful to be joining my fellow Commission members as we embark on the crucial work ahead."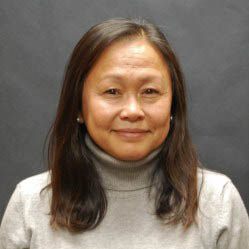 Kim T. Nghiem of Brighton. Ms. Nghiem is Vietnamese refugee who was raised and educated in Rochester, and is now a practicing clinical psychologist. She has served as the Wellness Ambassador for Asian Women for Health, the Director of Asian Mental Health at the Cambridge Health Alliance, and as well the Human Rights Commissioner with the City of Cambridge (MA).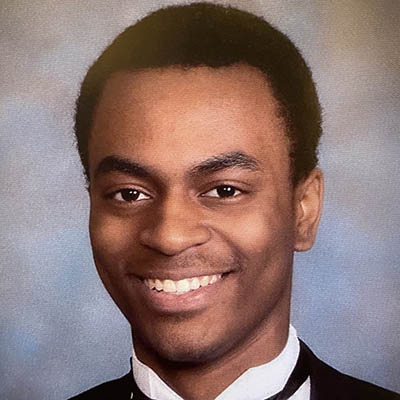 Logan X. Brown of Rochester. Mr. Brown is a recent graduate of McQuaid Jesuit High School, where he served in leadership positions with the Mosaic Club and as well the Black Student Union. He as well has participated in the National Speech and Debate Association, where he ranked number one in the nation for his respective event. "I am honored to be part of the Commission on Racial and Structural Equity because it is important that our community stays active in the forefront of change."

Luis E. Ormaechea of Penfield. Mr. Ormaechea is a staff attorney with the Consumer Financing and Housing Unit at the Empire Justice Center. He previously served on the board of the Rochester Hispanic Business Association and the Rochester Intellectual Property Law Association. "I am honored to be part of the Commission on Racial and Structural Equity because this appointment offers me the opportunity to work with a team to help dismantle unjust structural and systemic barriers that have allowed extreme disparities to persist in our community."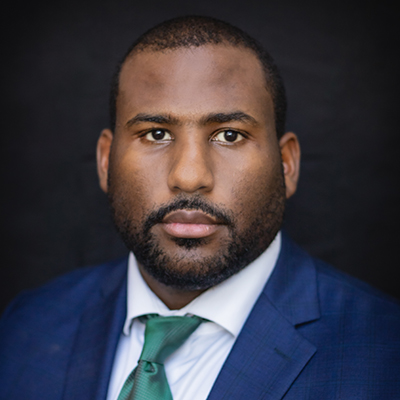 Marcus Dunn of Rochester. Mr. Dunn is a product manager at Five Star Bank, and has held positions with other financial institutions. He currently serves as a volunteer and instructor with Leading Ladies, the treasurer of Metro Justice, and is the director of the board of EnCompass Resources for Learning. "I am honored to be part of the Commission on Racial and Structural Equity because it gives me an opportunity to make a lasting impact that will create a better community for those that come after me."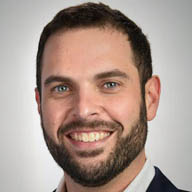 Mitch Gruber, City Councilman. "I am honored to be part of the Commission on Racial and Structural Equity because it presents a one-of-a-kind opportunity to reimagine public safety and reinvest in communities so that we can create an equitable Rochester in which everyone can thrive."

Richard Tantalo, Monroe County Director of Public Safety. "I am honored to be part of the Commission on Racial and Structural Equity because it provides an opportunity to build community empowerment, to courageously and honestly address institutional racism and increase the peace, equity and justice that everyone is entitled to."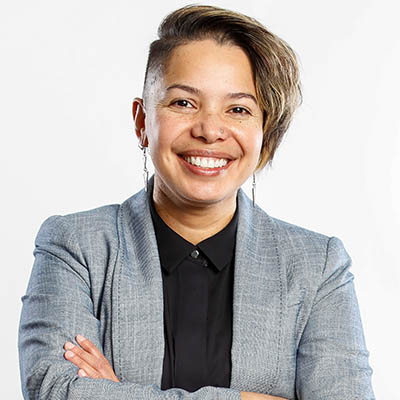 Sady Fischer of Henrietta. Ms. Fischer serves as the Corporate Director of Diversity, Equity & Inclusion with Excellus BlueCross BlueShield, and holds positions with the YWCA Racial Equity Program and NCBI Rochester, Inc. Ms. Fischer as well has worked in leadership positions with the FR=EE Annual Community Summit on Race Education Committee, and the United Way Latino Leadership Development Program Executive Steering Committee. "I am honored to be part of the Commission on Racial and Structural Equity because I want to be a part of the solution. I am raising my children in Monroe County and I want to contribute to creating a future for them and others that will be equitable, anti-racist, queer-affirming, accessible, inclusive - a future that celebrates diversity instead of fearing it. Change is a process and the formation of the RASE Commission is part of that process."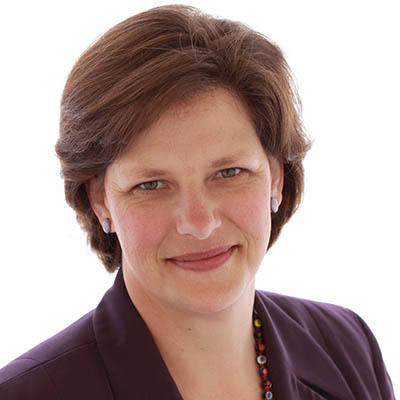 Stephanie Townsend of Pittsford. Ms. Townsend is the Director of Research and Analytics at the Children's Agenda/ROC the Future. She is a current member of the Pittsford Town Board, the Women's Club of Pittsford, and serves on the systems integration team with the Systems Integration Project. "I am honored to be part of the Commission on Racial and Structural Equity because no one municipality can do this work alone. Together, the city, county, town and village governments can transform inequities in our policies and practices to better serve all residents."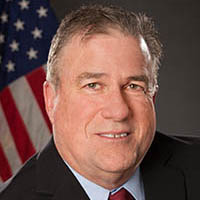 Steve Brew, Monroe County Legislature Majority Leader. "I am honored to be part of the Commission on Racial and Structural Equity because my understanding of Racial and Structural Equity is incomplete. I look forward to learning and contributing in a way that provides for a new level of opportunity."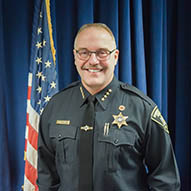 Todd Baxter, Monroe County Sheriff. "I am honored to be part of the Commission on Racial and Structural Equity because I am passionate about improving relations in our community amongst all people, learning about indifferences, and working to better one another and build up our community."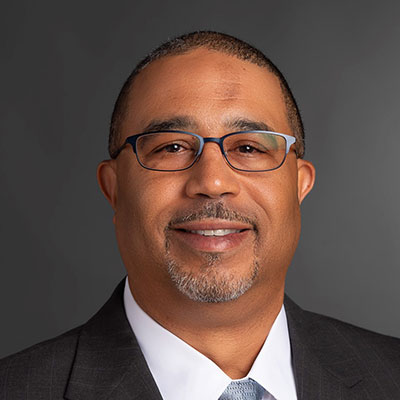 Wayne Preston Harris, Deputy Chief (Ret.). Mr Harris served for over thirty years with the Rochester New York Police Department. Following his retirement, Wayne founded CommGage Consulting to continue his work of community engagement. He is currently a National Executive Board member of the National Organization of Black Law Enforcement Executives (NOBLE), a national public speaker, recruiter, and member of the Board of Directors for the Law Enforcement Action Partnership (LEAP), and a member of the Board of Directors for the M.K. Gandhi Institute for Nonviolence. "I am honored to be part of the Commission on Racial and Structural Equity because it provides an opportunity to identify our systemic inequalities and develop strategies to correct them which is critically important for the overall health our community."

Wil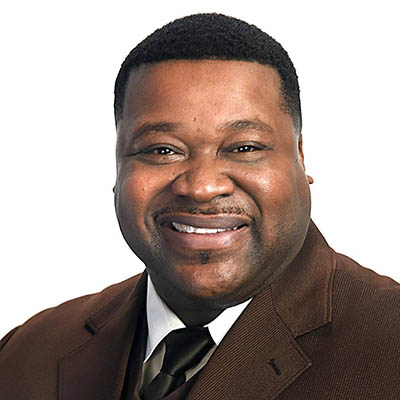 lie Lightfoot, City Council vice-President. "I am honored to be part of the Commission on Racial and Structural Equity because I believe that our City & County are poised and committed to undoing racism."
Co-chair Biographies
Former Rochester Mayor William A. Johnson, Jr.
Since moving to Rochester in late 1972, William A Johnson, Jr. has been active in a number of important initiatives to improve the overall quality of community life. He is widely known as the President and CEO of the Urban League (1972-1993), the 64th Mayor of Rochester (1994-2005), and the Distinguished Professor of Public Policy and Urban Studies at RIT (2006-2013). Since retiring in 2013, he has been the Founder and CEO of the consulting firm, Strategic Community Intervention LLC.
He has been at the forefront of several local policy and social issues. He served on a Citizens Committee on police reform, appointed by the City Council in the mid-1970's following the police killing of a young Black woman fleeing domestic abuse. That commission made a number of policy and practice recommendations on policing that were voted into law and incorporated in the RPD's operations manual. In the 1980's, the Urban League led two major educational reform initiatives, regarding violent and disruptive behavior in schools; and for overall performance improvements of schools and students. The latter was the much-heralded Call to Action, which achieved national recognition as a school reform model. He served 10 years on the City Civil Services Commission, to help the RPD develop strategies and programs to increase minority representation in its ranks.
During his Urban League career, he often consulted with other League affiliates across the nation on the education reform strategies being pioneered in Rochester.
In the early 1990's, the ULR led a collaborative campaign to "eradicate racial polarization in Greater Rochester". The key outcome was that more than 10,000 citizens signed a Pledge Card to not engage in racist behavior, and to confront others who did.
He continued that work as Mayor, with the initiation of the Bi-Racial Partnerships, which developed methodologies for cross-racial communications and collaboration. That program led to an Islamic Partnership, working closely with Dr. Shafiq and the Islamic Community, to confront and counter anti-Muslim hostilities that erupted in the aftermath of November 11, 2001.
Confronting the need to implement major reform of the Police Department, Mayor Johnson hired three chiefs during his three terms to design, implement and sustain an effective Community-Oriented Policing model, to more effectively and honestly engage with the African-American neighborhoods, and to increase citizen engagement in all aspects of city operations. The Neighbors Building Neighborhoods (NBN) and the Neighborhood Empowerment Teams (NET) resulted from that vision of citizens and government working together.
Johnson completed training in 1985 to become a PERB-certified Mediator and Factfinder, and he has effectively deployed those skills in his professional duties and consulting work with government clients. In the past two years, he has worked closely in a southern city to help citizens and police overcome their mutual antipathies, and in a Midwestern city which has been roiled by the introduction of White Nationalism in a major community institution.
He holds B.A. and M.A. degrees in political science from Howard University. He has taught political science and public policy courses at two other colleges. He has published more than 3 dozen articles on issues of racism, equity and inclusion in major publications.
Arline Santiago, Esq.
Ms. Santiago is the Senior Vice President and General Counsel at ESL Federal Credit Union. As ESL's chief legal counsel, she manages the organization's legal, compliance, risk and regulatory affairs. She also serves on the ESL Governance, Senior Management, Crisis Management, Employee Benefit Plans, and Operations Committees. Prior to joining ESL, Ms. Santiago was a member of the Eastman Kodak Company legal department's marketing, antitrust, and litigation group, and a member of its corporate and regulatory affairs legal group. She holds a Bachelor of Arts degree in history from Yale University and a Juris Doctorate degree from the University of Pennsylvania Law School.
She is also active in the community, serving as chair emeritus of the board of Foodlink, Inc., serving on Foodlink's Executive, Compensation, and Governance (Chair) Committees. She is on the board of the Rochester Area Community Foundation, serving on its Executive Committee, and as the chair of its Governance Committee; she recently joined the Board of the Ibero-American Action League; and serves as a member of PathStone Corporation's Personnel Committee.
Dr. Muhammad Shafiq
Dr. Muhammad Shafiq is the executive director of the Brian and Jean Hickey Center for Interfaith Studies and Dialogue and professor of Islamic and religious studies at Nazareth College. He also holds the IIIT Chair in Interfaith Studies at Nazareth College. He was the imam of the Islamic Center of Rochester, Inc. until 2007. Dr. Shafiq holds a Ph.D. from Temple University, and a M.A. and B.A. from the University of Peshawar.
Dr. Shafiq has written more than 40 articles and several books, including Interfaith Dialogue: A Guide for Muslims (International Institute of Islamic Thought: second edition 2012). His article addressing the level of dialogue between different interfaith groups in the Rochester area, "Abrahamic Faiths: Models of Interfaith Dialogue in the United States (A Case Study of Rochester, New York)" was published in Peace-Building By, Between, and Beyond Muslims and Evangelical Christians, edited by Mohammed Abu-Nimer and David Augsburger, Lexington Books, 2009.
His work promoting interfaith dialogue was recognized at Doha International Interfaith Conference April 25-27, 2013. He has led intra-faith and interfaith leadership training workshops in Chad, Niger, Indonesia, Belgium, and other parts of the world.He organized an international symposium, Sacred Texts and Human Contexts: Sacred Texts of Judaism, Christianity, and Islam in Uniting and Dividing Humanity June 23-25, 2013. The symposium brought together 150 scholars from around the world to enhance the work of interfaith, justice and peace, and document areas of common interest between the three communities.
RASE Working Groups
Business Development
Andrew Brady
Aqua Porter
Hinna Upal
John Kleaka
Christopher Martin-Stancil-El
Lomax Campbell
G. Blake Keller
Jennifer Gorankoff
Willie Lightfoot (Co Chair)
Marcus Dunn
Desjamebra Robinson
Patricia Williams-McGahee
Arline Santiago
Kate Washington
Criminal Justice
Amanda Santacroce
Anayra Gutierrez
Ashley Gantt
Carla Perez
Carlos Garcia
Ciera Caldwell
Corey Hepburn
Cynshel Wilson
Frank Ham
Frank Hamlin
Frank Liberti
Joe Hennekey
Kayla Atkin
Kerry Gant
Lamaar Jackson
Lisa Barr
Lisa Johnson
Michael Bleeg
Michael Simpson
Michelle Daniels
Raymond Kenne
Sherron Sawyer
Sydney Cuyler
Torey Richardson
Vanessa Cheeks
Wayman Harris
Yesenia Reed
Yohannes Tesfa Michael
Isaac Elliot
Pamela Flemming
Education
Denishea Ortiz - Co Facilitator
Luis Ormaechea - Co Facilitator
Bryant Cromartie
Caterina Leone Mannino
Dan Drmacich
Diane Watkins
Donald Brian Bartalo
Emily Goldsmith
Emily Odhiambo
Gwen Clifton
Jen Weg
Joshua Wigle-Harris
Karen Lankeshofer
Kerry Foxx
Laura Smith
Maggie Cousin
Michael Vaughn
Nolica Murray-Fields
Steve Martin
Healthcare
Mary Starks
Rachel Snyder
Kristin (Kristi) Reisch
Linda Clark
Emily Carrillo
Alia Muhammad
Tharaha Thavakumar
Michael Reif
Paul Kingsley
Ronalyn (Ronnie) Pollack
Maria S Cruz
Sanford (Sandy) J. Mayer
Andrew Seager
Housing
Allison Harper Bondi
Christine Church
Graham Hughes
Joan Roby-Davidson
Julie Domaratz
Shaunee Rosenborough
Christopher J. Wilmot
Ginny Maier
Karla Gadley
Richard Tyson
Marcus Bliss
Joe Di Fiore
Barbara Rivera
Van Smith
Michael Rood
Carrie Melnyk
Leonard Hall
Victor Sanchez
Steve Santacroce
Chris Raymond
Daniel Cadet
Eric Van Dusen
Elizabeth McDade
Mildred Scott
Ryan Acuff
Human/Social Services
Absolom (Abu) Abraha
Alexandra (Lexi) Popovici
Brandi Hayes
Diana Simpatico
Donette Scott
James Waters
Jeffrey Williams
Jennifer Cathy
Ke-nijah Holloman
Khari Clarendon
Kiah Nyame
Pamela Kim Adams
Rodney Young
Rose Tomlinson
Shaka Bedgood
Thalia Wright
Job Creation
Christine Hunt
Daan Braveman
Anthony McCollough
Charlsey Bickett
Jertia Goins
Deborah Whitt
Daryl Smith
Tiana Stephens
Syed Ahmad
Erica Mock
Marvin Maye
Louise Spineli
Carol Garrett
dt ogilvie
Mental Health/Addiction Services
Aycock, April C
Renee Gelsomino
Gerianne Puskas
Dina Johnson
Diane DeRuyter
Alan Ziegler
Kenya Malcolm
Brittany Raczkiewicz
Zena Shuber
John Walker
Jerry Thompson
Carlos Santana
Tonia Canty-McKinney
Julio Jordan
Michael Scharf
Mike Boucher
Tanya Ferguson
Richard Tantalo
Aaron Anandarajah
Muhammad Shafiq
Caine, Eric
James Patterson
Lawana Jones
Kit Miller
Jennifer Cercone Miller
Jason Teller
Rebecca Maynard
Kelly Wilmot
Noah Kosloske
Rameen Copeland
David Riley
Ashley Wimble
Teeter, Mandy
Don Kamin
Policing
Adrian Martin
Charles Reaves
Chiara Smith
Dwayne Hayward
Elizabeth Maxwell
Faith Stanley
Hasan R.Massey
Iman Abid-Thompson
Jean Carroll
John Compitello
John Strazzabosco
Kim T. Nghiem
Leverett Copeland
Lewis Stewart
Michelle King
Patrina Freeman
Paul Bishop
Pedro Vazquez
Steve Alpert-Gillis
Steve Jarose
Thomas J. Seitzinger
Tricia Lynn Gonzalez-Johnson